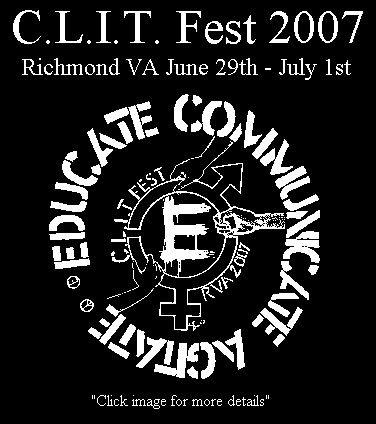 June 29
doors at 5pm
them (ct)
sai u drom (ny)
samothrace (ks)
rager (il)
optimus crime (mo)
appalachian terror unit (wv)

June 30
doors at 4pm
quest for fire (wi)
black september (il)
call the cops (md)
choose your poison (wi)
wartorn (wi)
i object (ny)

July 1st
doors at 5pm
pray for death (fl)
red devil (pa)
two funerals (va)
menstrual tramps (mn)
red thread (ma)
just another consumer (tx)
2 minute tantrum (mn)
condenada (il)
cojoba (puerto rico)


Three nights of bands (yes, every band has women/a woman in it), two days of workshops! Go to smashpunktriarchy.org for more information.

See you soon.